This post may contain affiliate links (what is this?)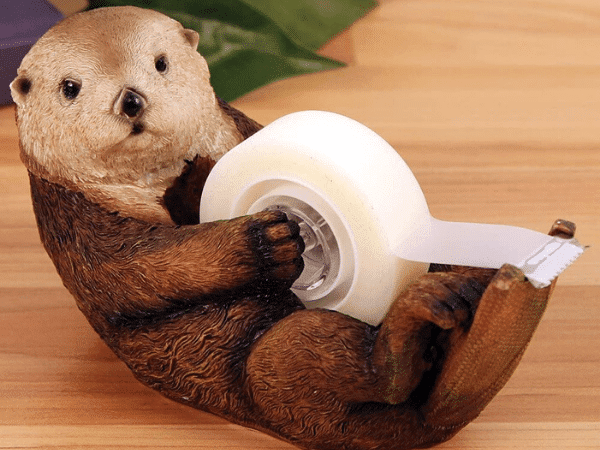 Otto The Otter Tape Dispenser is the perfect way to add a little bit of "adorableness" to your work desk. You'll be the envy of the office with Otto who holds your tape right on his belly. Say goodbye to boring tape dispensers because Otto is ready to play. Made from durable resin, you'll be impressed by just how much detail he has. With his cute fur and expressive face, he's bound to bring a little cheer to your workspace.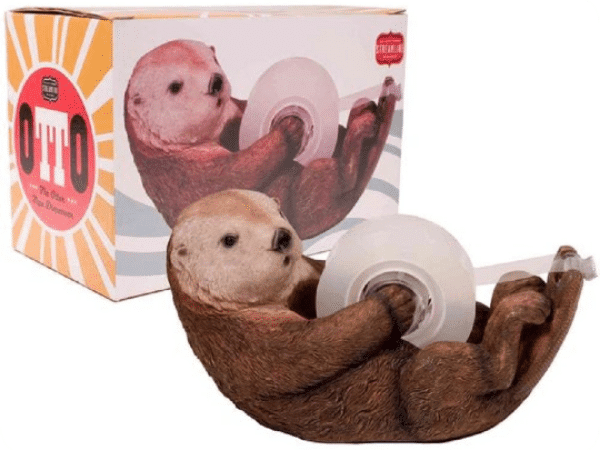 Why would you ever want one of those boring, bland tape dispensers when you can have Otto? He holds one standard roll of cellophane tape on his belly and works just like a normal tape dispenser does. It's made in the USA with a clever twist in design. Your colleagues are going to be jealous by just how creative you are by adding Otto The Otter Tape Dispenser to your desk.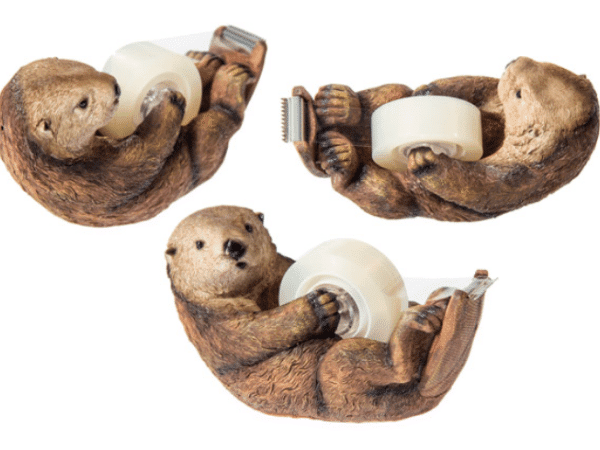 Who knew function and design could be so cute? Everybody needs a tape dispenser on their desk. So, why not make it look cuddly and adorable? Get ready to make paperwork fun because Otto is bound to bring a smile to your face every time you reach for some tape!