This post may contain affiliate links (what is this?)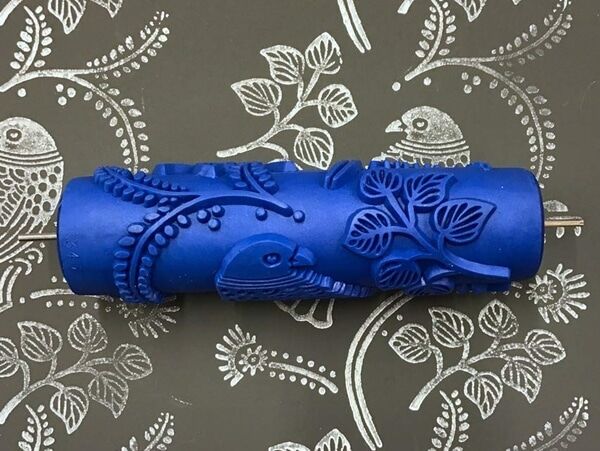 Why not dress up the wall of any room in your house with paint? We know, it already sounds like a lot of work. Not only do you have to find the right pattern, but the correct color is crucial. Or you could just combine paint and wallpaper to save time with this amazing and handy pattern paint roller. It is exactly as the name suggests—you essentially have a paint roller that has a raised pattern on it and your roll it onto the flat surface of your choice.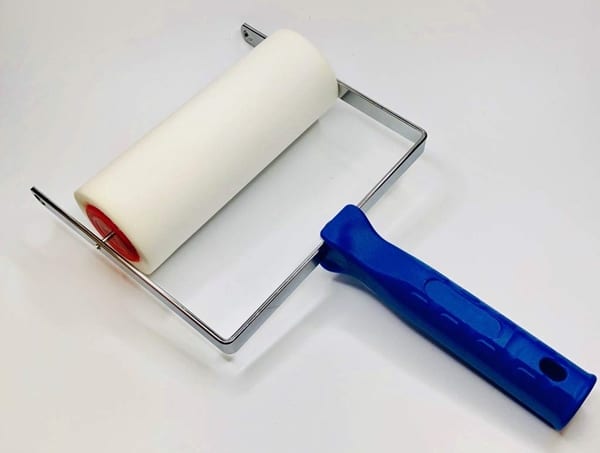 This product is quite simply a two-part system. The first part is the 7-inch wide pattern roller. This is what contains the raised pattern that you apply to your walls. The second part is an applicator which includes a sponge, plastic handle, metal roller holder and a nut. All you have to do is load the paint onto the sponge, attach the pattern roller and start rolling that design onto your surface. You won't run out of paint in mid-pass as the sponge will hold enough for the job.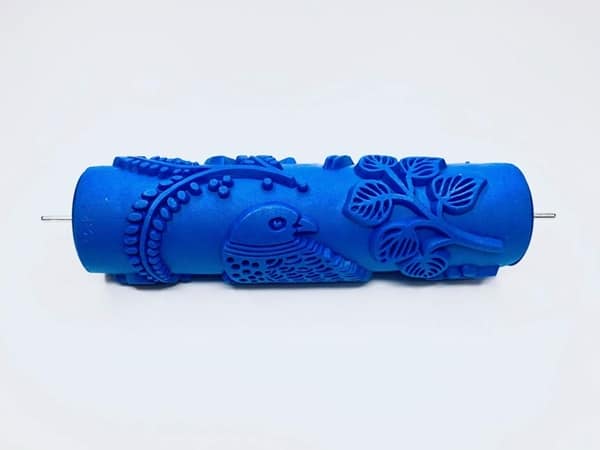 The unique wall paint roller will create a finished look that will give the appearance of a patterned wallpaper without the mess of glue, the hassle of lining up paper from one to another as well as the removal of bubbles and well, all the extra work. You have to see it to believe it. This will make your home look like you spent a mint on new wallpaper!