This post may contain affiliate links (what is this?)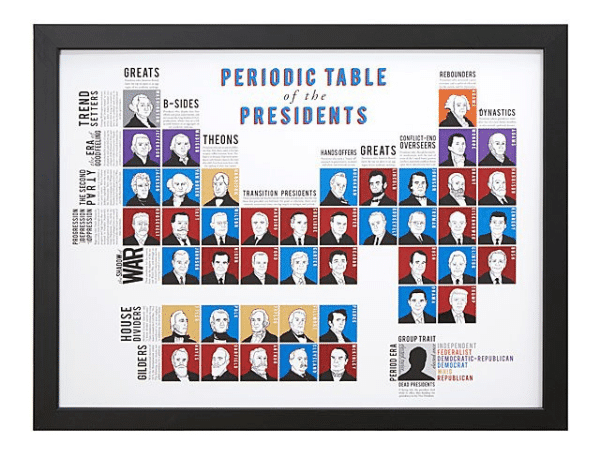 Let's face it, reciting all of America's Presidents in sequential order is boring. What if you could remember the U.S. Presidents in a more interesting way? Like associating them with the periodic table of elements? This poster proudly displays the 45 commanders-in-chief from George Washington to Donald Trump. If you're looking for a unique gift for history buffs, this Periodic Table of Presidents takes the cake.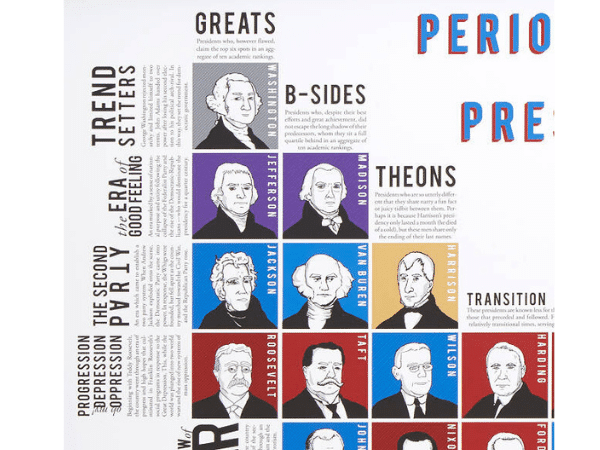 The creator Griffin Gonzales was fascinated with U.S. Presidents ever since the third grade. He arranges the presidents in an interesting way that leaves a lot of room for interpretation. For example, he lists the presidents in different columns like "Greats" "Rebounders" "Conflict-End Overseers" and "Dynastics." They're also arranged by political parties, historical eras, and leadership traits. The artist has self-taught design skills, and he combines them with his interest in government to great the Periodic Table of Presidents.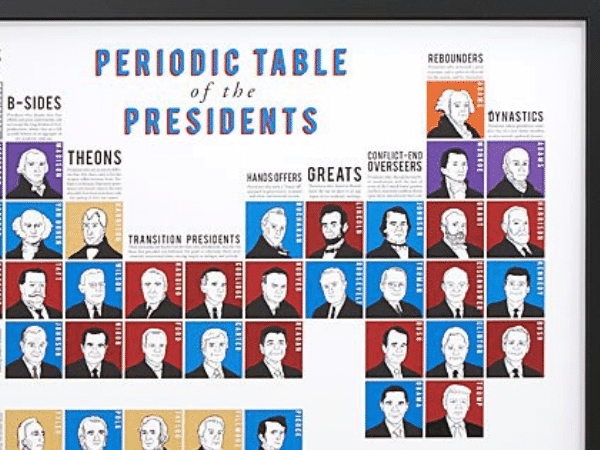 The periodic table poster even has lots of different "Easter Eggs" hidden throughout. Like all of the Presidents who died in office are facing left. This poster makes an excellent gift idea for teachers, young scholars, or anyone who just loves history and politics. Proudly display this poster in your office or classroom as a useful tool for educating tool those of us who flunked out of American History (like me).