This post may contain affiliate links (what is this?)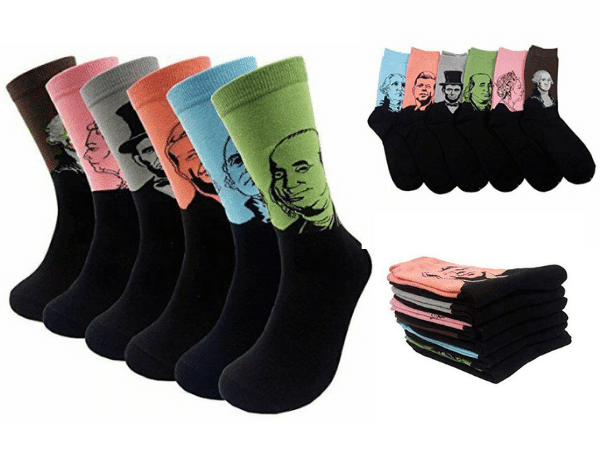 "Four Score and Seven Years Ago…" our founding fathers would have loved wearing these President Dress Socks. Be proud of your country when you sport around these socks with faces of famous presidents and founding fathers on them. The colorful socks feature presidents like George Washington and Thomas Jefferson. Have a history lover in your life? These President Socks made a great gift for history buffs of all ages. They're unisex, so both guys and girls can wear them. Each pack has 6 crew socks for foot sizes 6 to 12.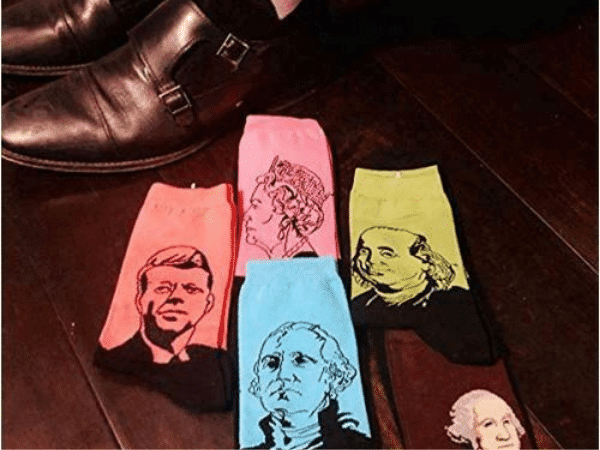 The President Dress Socks are stretchy and comfy since they're made with 200 needle combed cotton. You can wear a president sock for each day of the week. Abraham Lincoln on Monday, John F. Kennedy on Tuesday, and well you get the point. It also includes one of the founding fathers, Benjamin Franklin. I will admit it's a bit odd to find Queen Elizabeth in the mix; however, we will take it! Take a piece of American History with you everywhere you go (literally).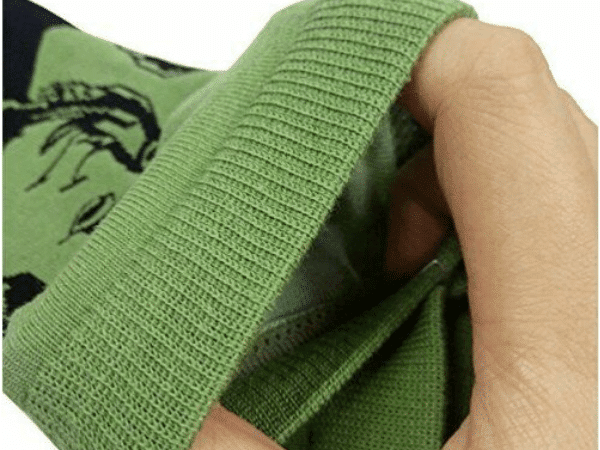 Who's your favorite president? Make a statement with these colorful President Dress Socks. They make a great gift for your dad who can quote every pointless piece of trivia about American History. Like who was the 27th President of the United States? Answer: William Howard Taft. Or, remember the name of Clinton's cat that lived in the White House? (Hint: it was "Socks"…get it?)