This post may contain affiliate links (what is this?)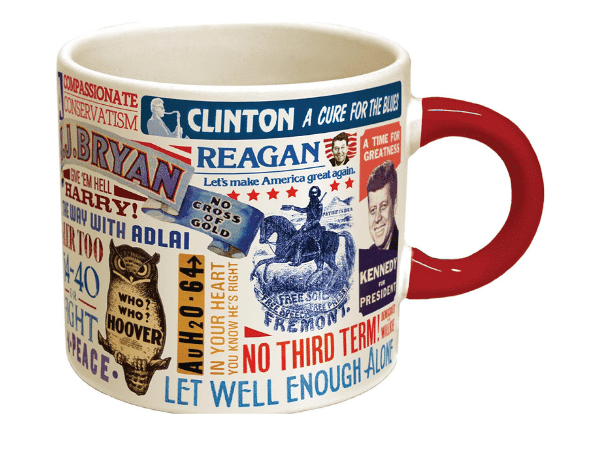 Who doesn't love a good slogan? Some of the best slogans stick in our heads for years, like Nike's "Just Do It" or KFC's "Finger Lickin' Good." Who would have thought that presidents would be some of the best slogan writers? This presidential slogan coffee mug makes a great gift for the history buff in your life. It's a clever way to dive into the words of history-makers with 29 classic campaign slogans from Adelai to Zachary!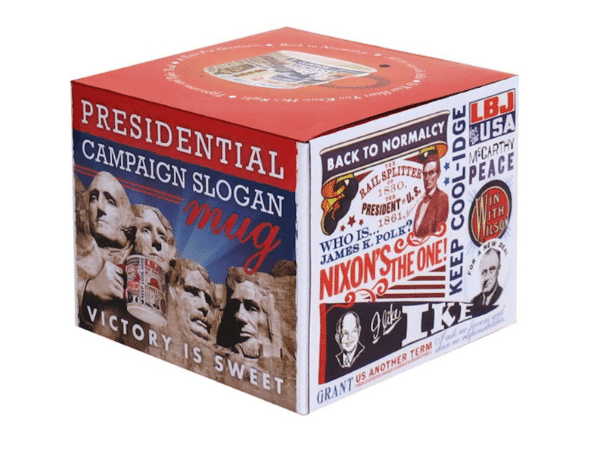 The presidential slogan coffee mug has classic phrases like "Clinton: A Cure for the Blues" since he was known for his saxophone playing skills. Also think of classic slogans like "A Time for Greatness: Kennedy for President" and "Give 'Em Hell Harry!" It's a colorful way to enjoy your coffee in the morning. Whether you love them or hate them, these presidential slogans are a history lesson in a mug.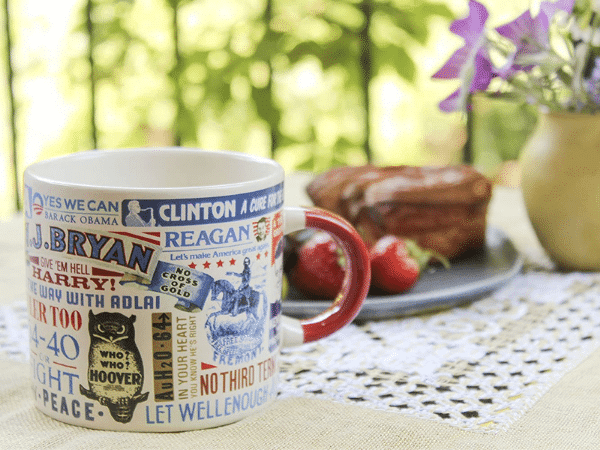 This coffee mug from The Unemployed Philosopher's Guild comes in a colorful box, holds 14 ounces, and is dishwasher and microwave safe. Do you think slogans like Trump's "Make America Great Again" or Clinton's "I'm With Her" or Obama's simple "Hope" might find their way on this mug in the future?