This post may contain affiliate links (what is this?)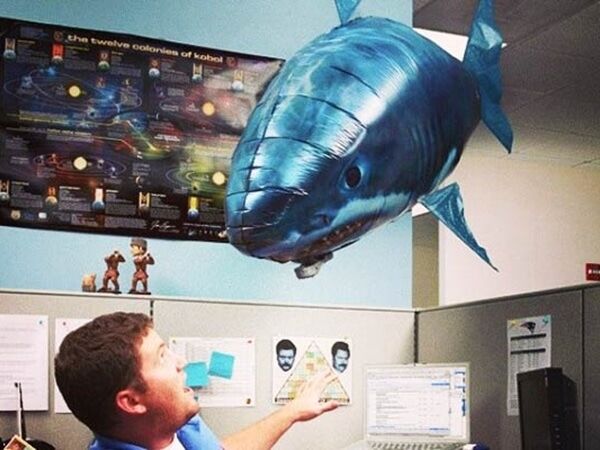 Need to give something to that person who has everything already? This Remote Control Flying Shark could be a first. In fact, it probably is the first time ever that such a product existed. It's a pretty impressive looking fake marine mammal as well. As most sharks are rather menacing looking with those rows and rows of razor-sharp nasty teeth, this guy is just as scary looking. But instead of cruising the depths of the sea, this air swimmer is actually a balloon that is shaped to look like a shark.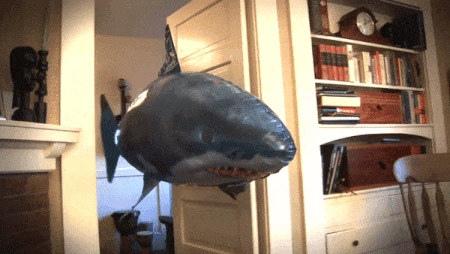 It's also colored to appear like one right down to the teeth. With the power of an infra-red remote control, you can give this flying shark all the personality he needs to spook anyone he gets close to. Plus, you can be a fair distance away when it happens.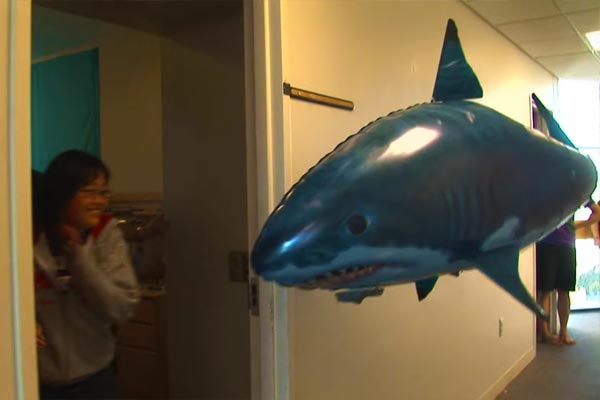 Powered by four triple-A batteries (one in the shark, the rest in the remote control unit), you can make this nasty looking Remote Control Flying Shark climb, descend and display tail fin activity. All of these moves will help to create the visual of a truly frightening shark-shaped balloon. This measures 57-inches long (including the tail) and 36-inches tall (including the fin). That means you've got a fair sized opportunity to give that shark some extra space to work out and hunt for its next meal. Is it suitable for children of all ages? You bet! It's also a lot safer than the real thing, but you knew that already.