This post may contain affiliate links (what is this?)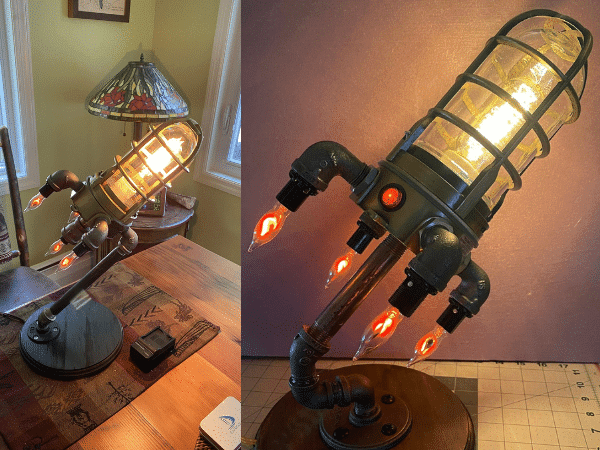 You don't have to be a rocket scientist to feature a retro rocket ship lamp on your desk. Whether you're an astronaut, space nerd, or just like to collect cool stuff in your office, this vintage rocket ship is a conversation starter. Looking to bring a little bit of outer space to your home? This rocket ship lamp is ready for blast off!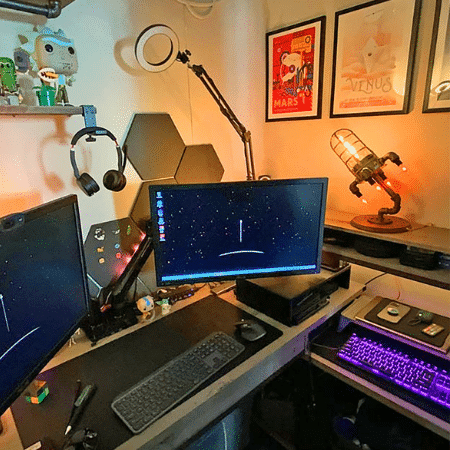 The rocket ship lamp is high quality and made from a mixture of galvanized pipe, glass, plastic, and wood. It's a handmade lamp, so each one will have its own unique features. It makes a great gift for space fans and people who like to collect special-looking items. The handmade rocket lamp has a red on-off button with a wooden stand, so it can set on any flat surface.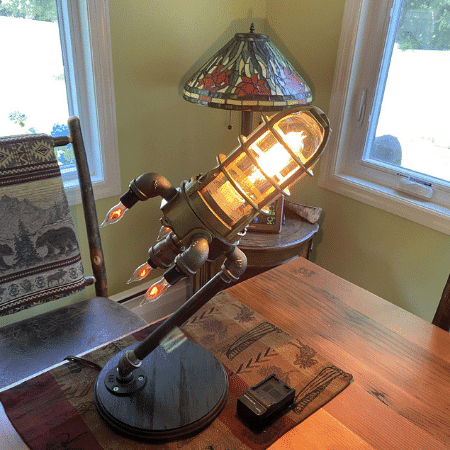 This vintage rocket lantern sits 15 inches tall and around 8.5 inches wide, so it will fit in most snug places on an office desk. If you're someone who has his head in the clouds (or outer space), this collectible lamp is going to inspire you to lift-off. The decorative handmade rocket light is a cool token of the modern space era. Bring outer space to your home while you keep dreaming of life on Mars.