This post may contain affiliate links (what is this?)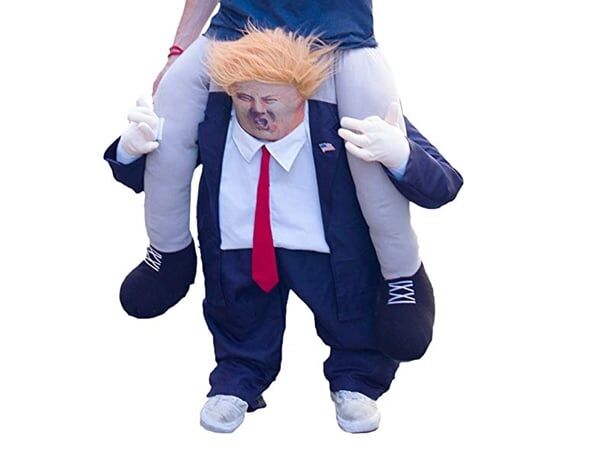 It's almost as if everyone in the World hates Donald Trump and can't wait to show their displeasure in any way they can. On Halloween, there are countless costumes, gags and outfits in the market to help hammer that point home. This Ride-On-Trump Costume is one such entry in that category. However, it happens to be very different from any of the others already out there. This particular costume is probably one of the funniest ones you will see and that alone make it a must-have to wear at Halloween parties and other get-togethers during the seasons.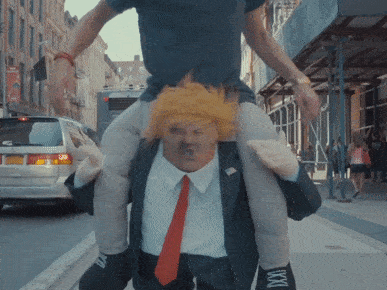 The costume is one that you wear much like a pair of pants. The polyester design features a 3D life-like miniature Donald Trump that looks as if he is carrying you on his shoulders. When you see this you'll agree that it is a Hilarious Trump Halloween Costume that will not only get you noticed, it may just win you some costume party prizes.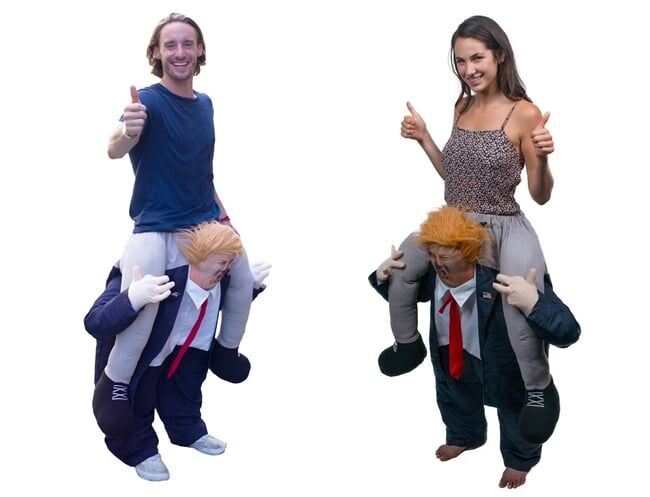 It doesn't matter if you love, hate or don't care about the President, this Ride-On-Trump Costume will most definitely show that at the very least, Trump has got your back by carrying you wherever you need to go. It's not politically correct but its fun!