This post may contain affiliate links (what is this?)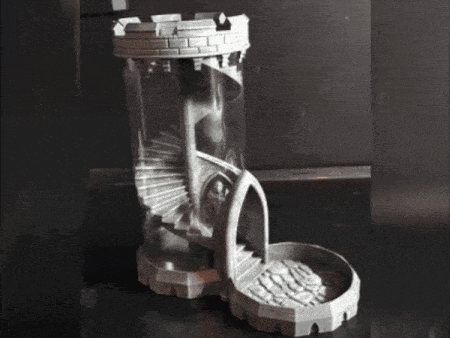 The rolling dice tower could be the best feature of your next face-to-face tabletop game night. You just feed your dice in at the top, and they tumble down the spiral steps into a catching tray or out onto the table. No more floor rolls, no rolling in the box lid, and no sharp character doing a pre-set dice roll. They are great for determining moves for everything from Candy Land through Risk or even Dungeons and Dragons. The spiral staircase ensures a fresh, fair dice roll every time.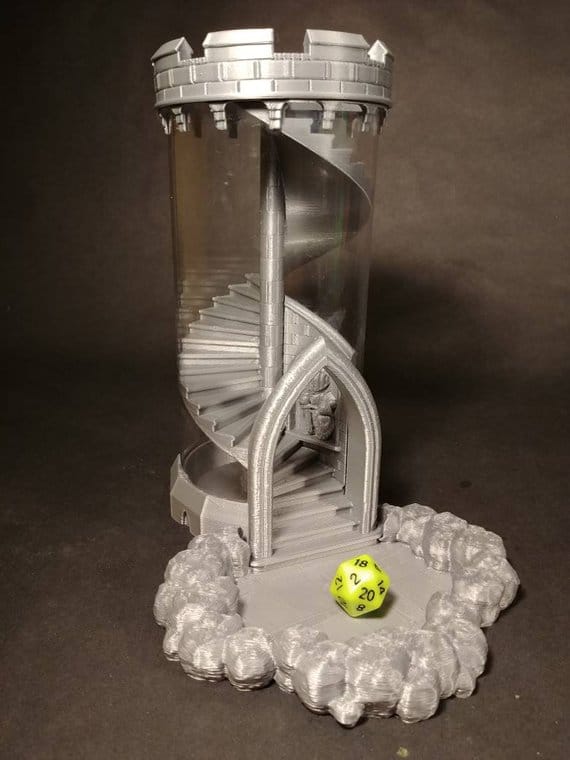 If you want to personalize the Spiral Staircase Dice Rolling Tower, it can be shipped disassembled so that you can paint it before your next big game night. You can turn it into a replica of one of the two towers in the famous Tolkien book, suggest the tower of Pisa, or just make up your own tower. If you will have more than one game going at the same time, you might want to order an extra tower or two.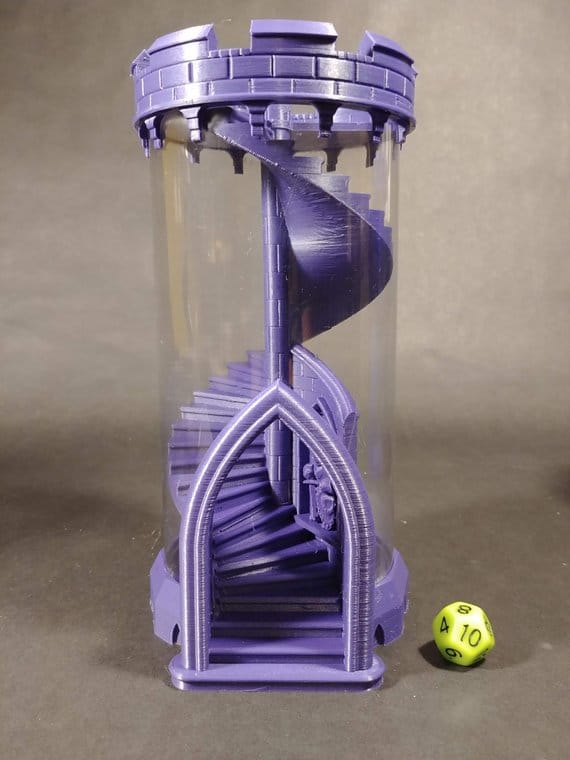 Be sure to order well in advance of your event. These towers are popular items, and the company that ships them out seems to be a little overwhelmed. The good news is that they do arrive – eventually. Once in your possession, the towers could easily be the highlight of your evening. They give a whole new perspective to rolling the dice, and they are a great way to avoid the famous floor-roll or other dice rolling disasters.