This post may contain affiliate links (what is this?)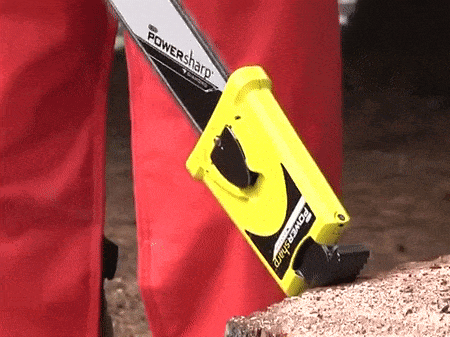 Believe it or not, the Oregon PowerSharp is a self-sharpening system for your chainsaw. You read that correctly. It is designed to use with your current chainsaw and it will convert it from dull to sharp in a matter of seconds. The manufacturer states that it takes no more than 5-seconds for this Self Sharpening Chainsaw Kit to do its job. It is easy to use and will permit you to sharpen the chain while it remains on the saw, which cuts down on the time required to sharpen it.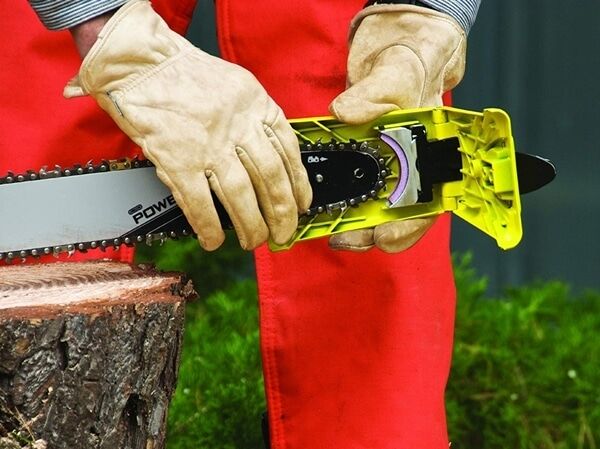 The PowerSharp is fast, easy, portable, precise and tough. The unit has a 3/8-inch pitch with a low profile. The gauge is measured at .050-inches and there are a total of 56 drive links that make up this sharpening device. It is designed for most saws but works best with those that measure up to 42 cc in power. You also don't have to be concerned about kickback, as this product met all requirements during testing and carries all appropriate approvals.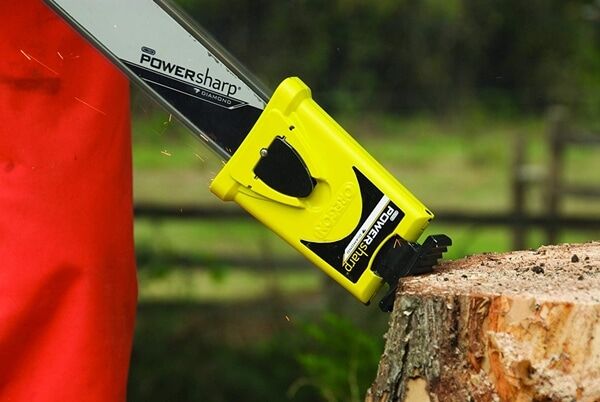 If you are a woodsman who relies on the performance of your chainsaw and needs to sharpen it and you are out in the wilderness, this will save the day. This Self Sharpening Chainsaw Kit is small enough to fit in most toolboxes or tossed somewhere behind your seat in the truck. Regardless of where you stash it, it will be handy enough to use when you need it avoiding a trip back home to sharpen it yourself. Stay sharp and cutting true with this great PowerSharp product!