This post may contain affiliate links (what is this?)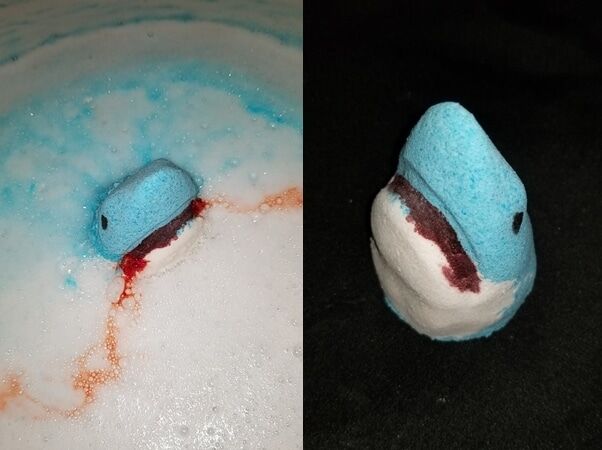 Having trouble with your kids when it's bath time? Some children just find this activity to be dreadful and boring. Well, it's time to transform this experience. Add this shark bath bomb to your kids' bath routine. So, what is this magical thing which lures the young ones into the tub? As its name suggests, the shark bath bomb looks like a shark's head. It is a soap which has a blue and white body, while its mouth is colored in red.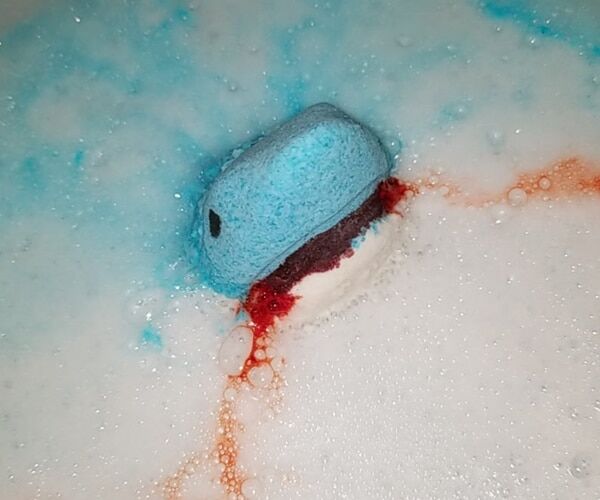 When the bath bomb is placed in water, it melts like a regular bath bomb. It turns the water blue and white. As the red color in the mouth starts to dissolve, the water slowly turns blood red, which looks like a shark attack. The shark bath bomb is made of epsom salt, baking soda, coconut oil, alcohol, and citric acid. It is totally safe for all skin types. Not only does it turn bath time to an adventurous experiment. It deep cleanses the skin, and it's sweet and enchanting aroma thoroughly relaxes the body.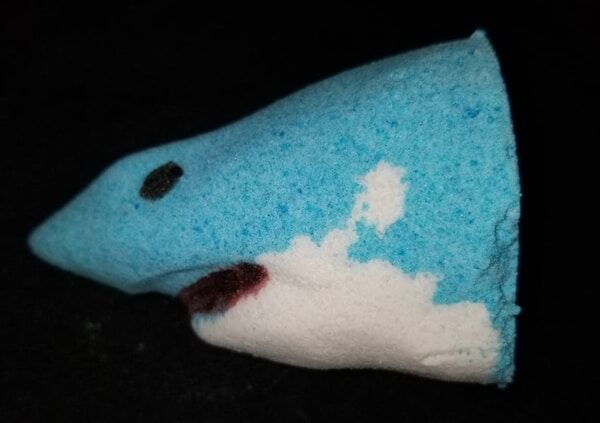 The shark bath bomb also works for adults who want to add fun to their bath. Another cool feature of this item is that you can have the colors as well as the scent customized for you. This unique and practical bath bomb also makes a great birthday or holiday gift! Just be careful while stepping out of the bathtub as the natural oils may make it a bit slippery.