This post may contain affiliate links (what is this?)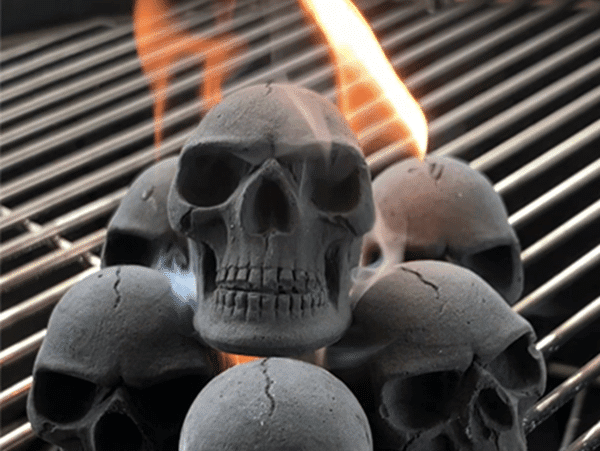 Get ready to be spooked. This skull shaped charcoal sets an eerie mood for any campfire. Now you can have Halloween all year round. Using a mix of high-quality charcoal and wood, these charcoal skulls are made to burn for a long time. You'll get to creep your friends out when they come over for a barbecue and see these burning skulls. Regular campfires are so last year. Make your fires way more "badass" with skull shaped charcoal.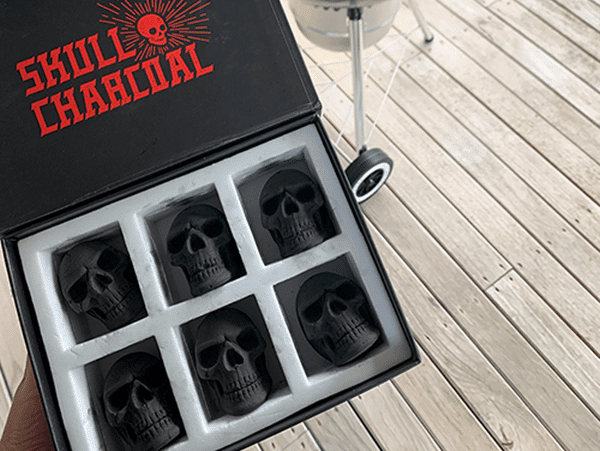 Sitting around the fire, you and your friends look around out into the darkness, far out beyond the glow that lights up your faces and seems to bounce off the cloudy sky above. Skull charcoal is every pitmasters dream come true and people are obsessed with them. When you order the charcoal skulls, you'll get to choose from two sizes. The small box contains 3 high quality skulls and the large box has 6 high quality skulls. Stock up because people want their hands on these skulls and they sell out fast. Burn baby burn!