This post may contain affiliate links (what is this?)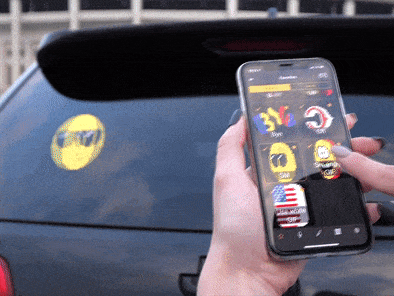 Do you ever wish you could let your feelings be known to the driver behind you without having to try to get their attention? With this Smart Car Emoji Display, you can let it rip hands-free and get your message across to whoever is watching with ease. Mojipic Voice-Controlled Emoji Car Display is a simple device that saves you energy in trying to express yourself in a way that can be easily understood without long and involved explanations for why you are saying.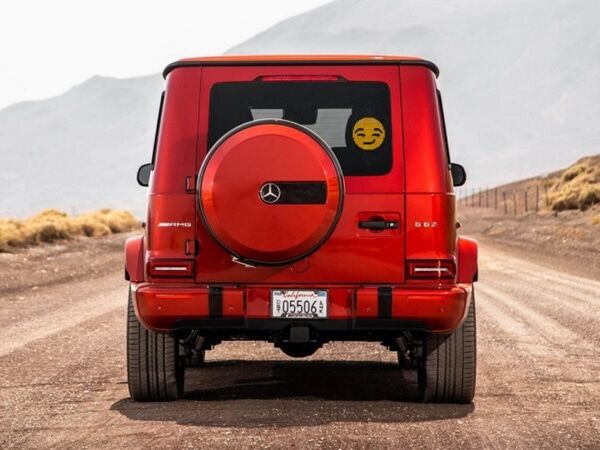 With a small display mounted in your rear window, your thoughts will be easy to read and understand even in bright sunlight. All you need is your smartphone and a working relationship with either Siri or Google Assistant. By telling them what you want to have displayed, communicating with others outside of your vehicle is not only fun, it is safer and a lot faster than phoning or attempting to text the very same message to your intended target.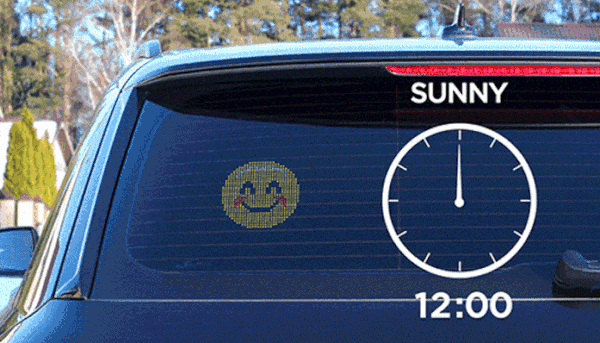 The Smart Car Emoji Display gives you access to over 1,500 GIFs, smiles and emojis. There are also countless sports-themed logos, international flags, national symbols and much more. With the ease of voice activation, you can tell the system what you want to have displayed and the icon will appear in your rearview window. There couldn't be a better way to express yourself and get it off your chest short of getting into someone's face and doing it the old-fashioned way!