This post may contain affiliate links (what is this?)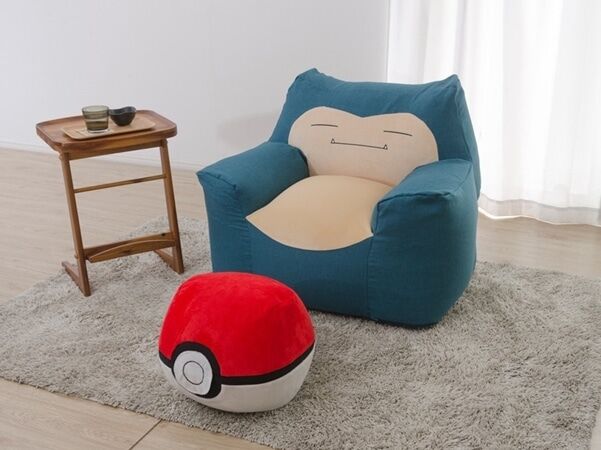 It's a sofa that resembles the sleepy Pokemon known as Snorlax. Probably why Snorlax has become such a popular Pokemon icon is because we can all relate to it. You know, being tired and weary after a difficult day at the office or school or whatever you fill your day with. It only gets better when you come home and find this odd-looking but somewhat inviting Snorlax Sofa Set waiting for you. Just take a seat and slowly drift away and let your stress disappear.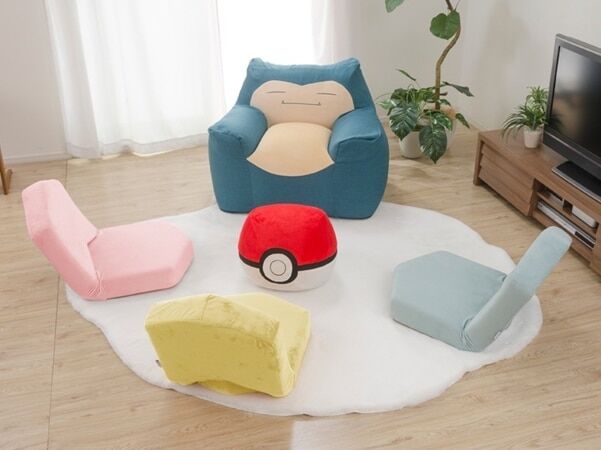 Made with a lightweight frame so you can virtually place the seat anywhere you want it, the belly of Snorlax features a slight arch that has been made to be both solid and comfortable. The set comes complete with a Pokeball cushion that you can also use separately as a footstool of something to kick around your apartment to take out your frustrations. It is the Snorlax Bead Sofa as there are beads in the inside that cause it to feel much like a bean bag chair with form.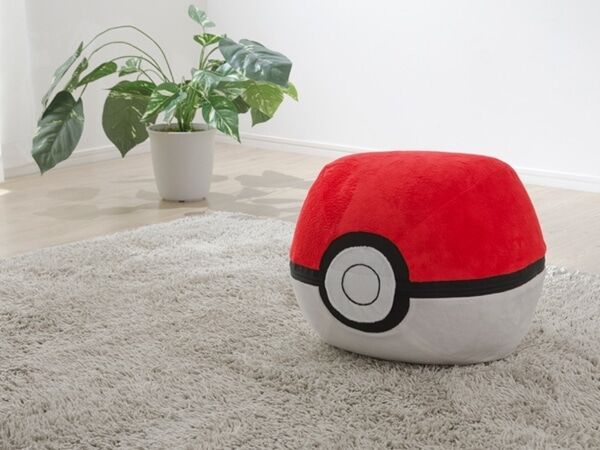 You don't even have to be a Pokemon fan to enjoy the friendly, smiling face of Snorlax greeting you as you get into your home. It is made to be durable with a material that is also washable. The Snorlax Sofa Set will also let you display in the privacy of your own home the actual level of your geekiness. There's nothing wrong with being a geek and finally, you can sit and rest in something that relates to your favorite pastime – Pokemon. Only this is the sleepy one we're talking about!