This post may contain affiliate links (what is this?)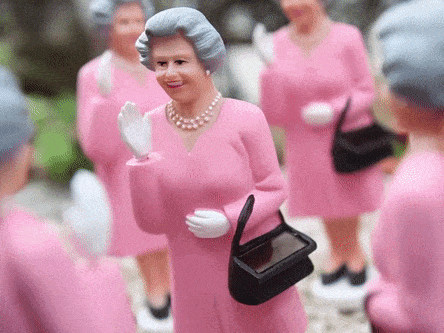 This is a great gift or collectable for any Royal Watcher. If you are a fan of the Queen of England, this is the perfect souvenir that will keep her greeting you at all times. This Solar Powered Waving Queen is exactly as the name suggests. It is a miniature Queen of England – measuring a full 6.25-inches tall. Built into her handbag is a solar panel that generates the power required to make it move. The movement that is created by the solar power is a wave. We're not talking one of those annoying "look at me" type waves, either. As is fitting for the Queen, the wave is of the royal "hello" type. In other words, it is a discreet wave which employs a gentle move of the wrist.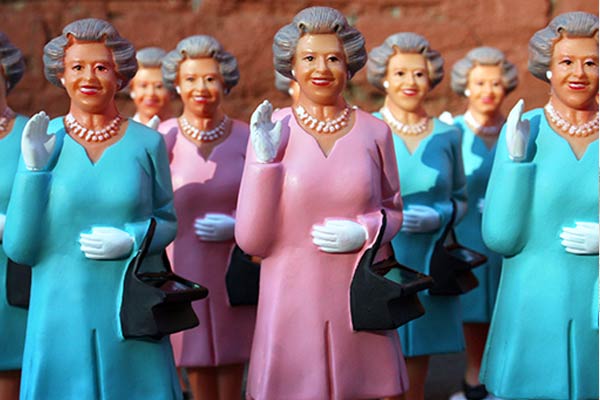 We like to think of this product as a rather ingenious tribute to Queen Elizabeth. In fact, it's the coolest mini replica of the Queen we have ever seen. The design includes two different color dresses – one in light blue, the other in red – but you won't be able to pick your fave as these are shipped out at random.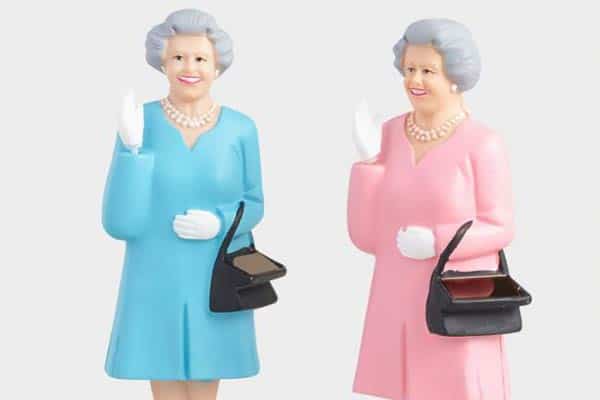 Regardless, you'll grow to love the way in which she greets whoever she sees with the Royal Wave that we all know and connect as being one of the Queen's signature moves. It just happens to be one that is easy to do and even easier to replicate. Show your friends your love of the Queen with this adorable Solar Powered Waving Queen!