This post may contain affiliate links (what is this?)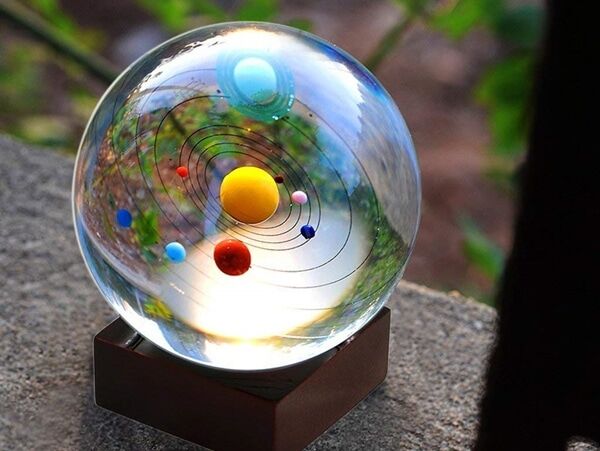 What would you expect to see if you gazed into a Solar System Crystal Ball? Well, for starters, don't bother looking for Pluto because it was demoted a few years back from the rank of Planet down to Dwarf Planet. However, the other eight planets we all know as part of our neighborhood floating in the sky are there. The entire solar system is inside of a mini globe of the planets that rotate around the Sun. Rendered in 3D, you'll find this unique item to be equal parts educational tool, paperweight and interesting conversation starter on a quiet night at home or the office.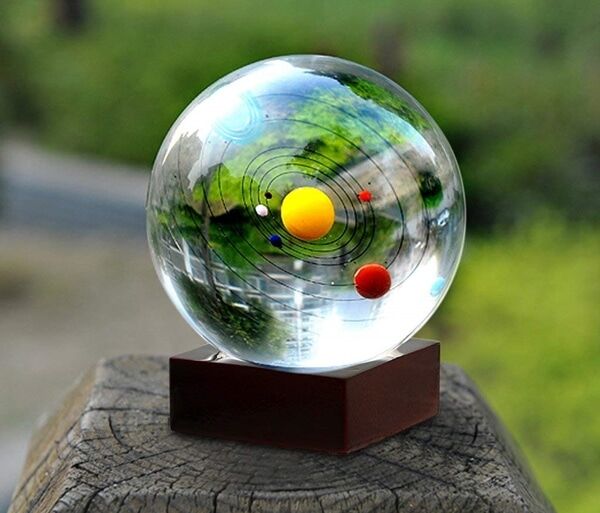 This 3D Solar System Crystal Ball is not only stunning, it shows you a little bit about how insignificant we really are when you compare our world to the other planets zipping around the Sun in circles, semi-circles and oblong shapes. Which reminds us that the orbits of each planet are also visible in the design of the solar system crystal ball.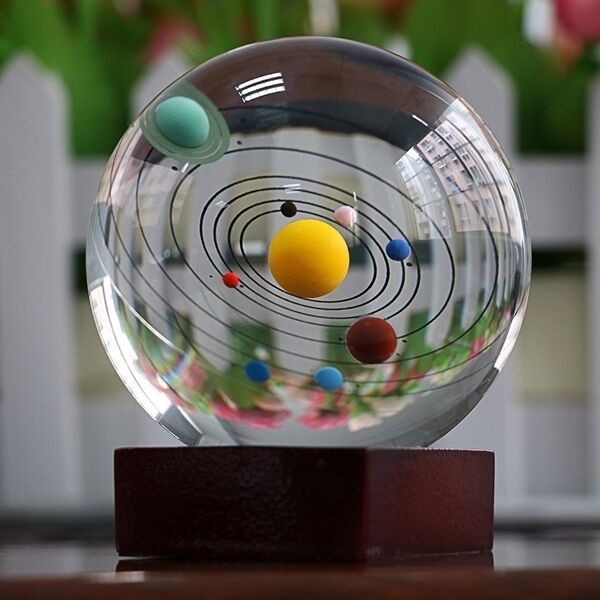 Need to find out something for a science project? Trying to stump a know-it-all? Looking for a reason to spend time alone? This tool is the perfect answer to this and many other situations that revolve around our planets!