This post may contain affiliate links (what is this?)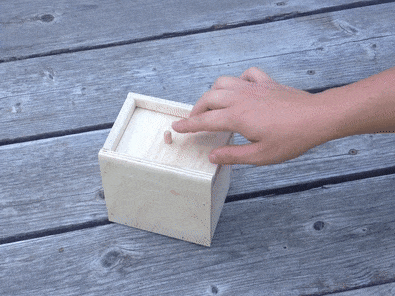 Imagine a tiny little box made of wood with a little knob on the top of it. When you pull at the knob with a finger, you are able to slide the top towards you in order to see what is hidden inside. It's called a Spider Scare Box for a pretty good reason. Any idea why that is? If you think about it, it only makes sense that a spider would have to be involved in some manner considering the name of this.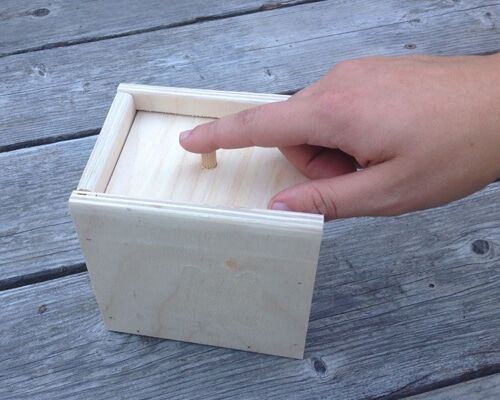 Well, that is exactly right. The Spider Prank Scare Box reveals a small black spider that magically appears as you slowly open the lid by sliding it towards you. If you are not expecting it, the spider will likely give you quite a scare. Your gift recipients reaction will be absolutely hilarious when they open it! Fun, inexpensive and unique, this box is the best gag gift idea for Halloween, Valentine's Day, birthdays and holidays.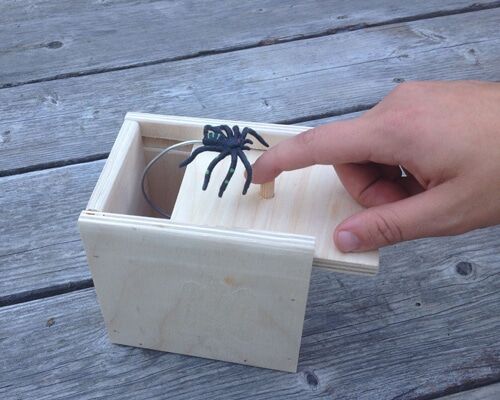 The way in which this scare prank works is rather simple. The spider is hidden underneath the lid of the box. It is attached to a wire that is bent in such a manner that when the lid is opened, the spider leaps out and onto the hand of the person opening the box. This prank gift will scare just about anyone and comes completely assembled and ready to set up and use as soon as you get it. Want to scare someone quickly? The spider in this box will do that for you!