This post may contain affiliate links (what is this?)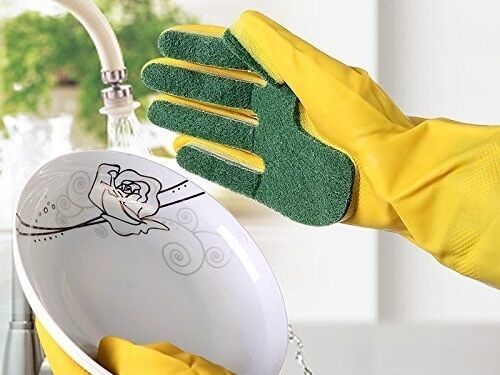 Have you ever had one of those 'a-ha' moments where you thought it would be really cool if you had a pair of kitchen gloves that were latex on one side and sponge quality scrubbers on the other? Well, as it turns out, we have never considered such an idea as being practical nor did we think it could be possible. We were clearly wrong on both counts: the Sponge Gloves are exactly that clever combination and… we already missed the boat.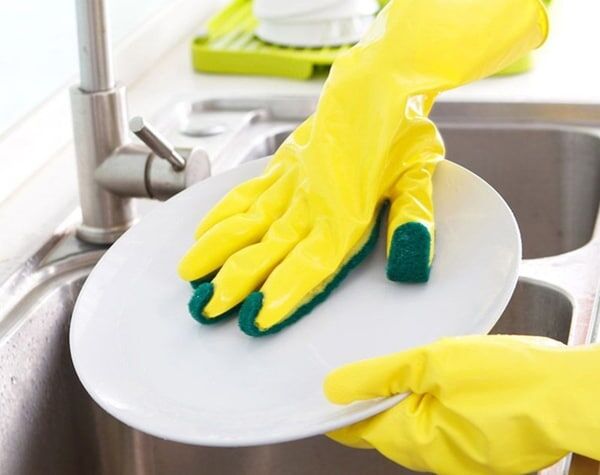 They are simply amazing in that you wear them and as you clean dishes – as an example – you can also scrub away stubborn food particles, without having to stop and reach for a scrubber. If anything, these gloves are both: a time saver and a unique kitchen tool. Can't get a rag inside that carafe? You can stick your hand in it with a scrubber glove and clean it out.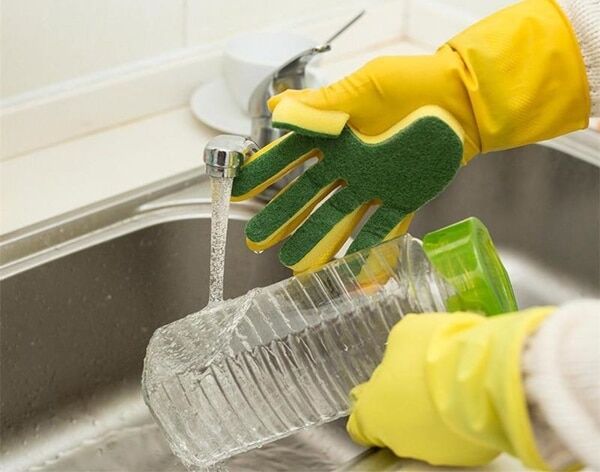 The design is basic but useful. Plus, these are reusable which means you'll get a great deal of use before you have to recycle them. The Sponge Gloves are handy when used to clean even more than just dishes. Imagine wiping them across surfaces in your bathroom, vehicle, furniture or any other housecleaning chore that would ordinarily require a bucket and sponges or paper towels.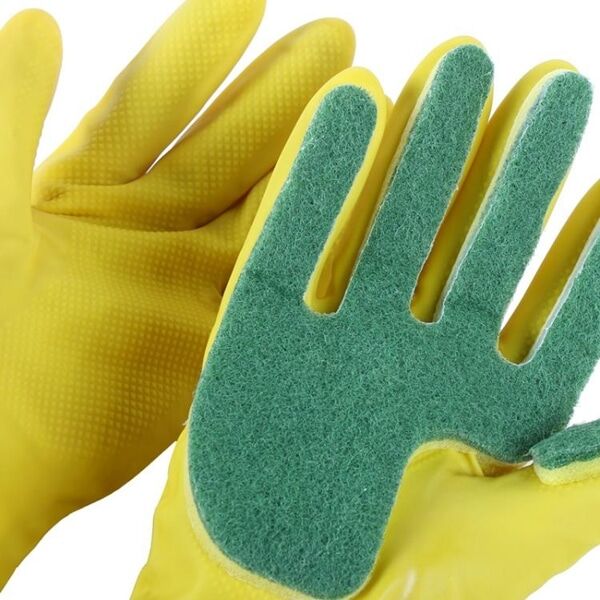 Oh, and we can't forget to mention this. These Sponge Gloves are also waterproof and can resist high heat conditions. You'll be able to plunge them into hot water and use to scrub whatever grime and dirt you need to wipe off of the surface you are cleaning. Would we recommend these? Why not? They are being featured on our website and that should tell you a little bit about what we think of this product. It may be a gadget, but we really like it.