This post may contain affiliate links (what is this?)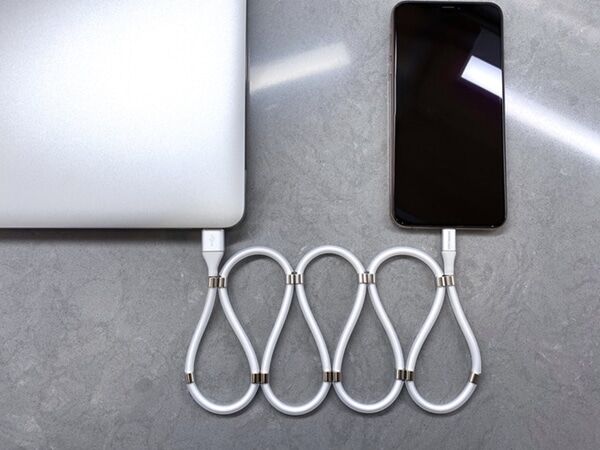 It's no secret that messy cables are one of the biggest pet peeves in the entire world. Introducing the SuperCalla Charging Cable which lets you perfectly organize the charging cable into a coil shape. SuperCalla's "automagic" technology uses small magnets to put the cable back into a tidy shape while maintaining its functionality and shape. The patent pending design ensures the cable is easy to store, fast-charging, and makes traveling with your charging cable so much easier.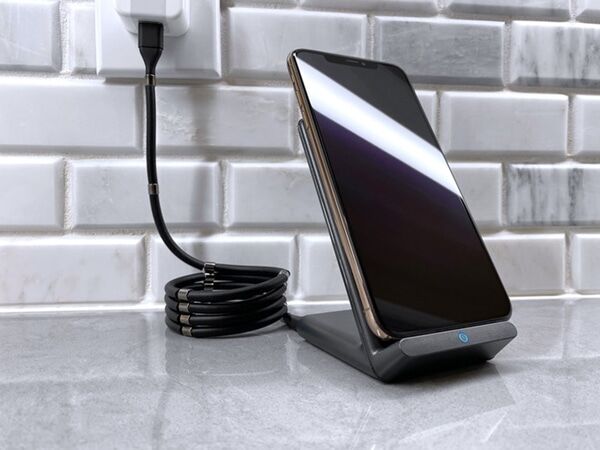 Now here's the best part. The SuperCalla Charging Cable doubles as a fidget toy. While your device is charging, you can push the magnets together to connect them in different creative shapes, like a spiral, zig-zag, or "twister" formation. Once you're finished playing with your new toy, just use those magnets to organize it back into its neat coil shape and store it away.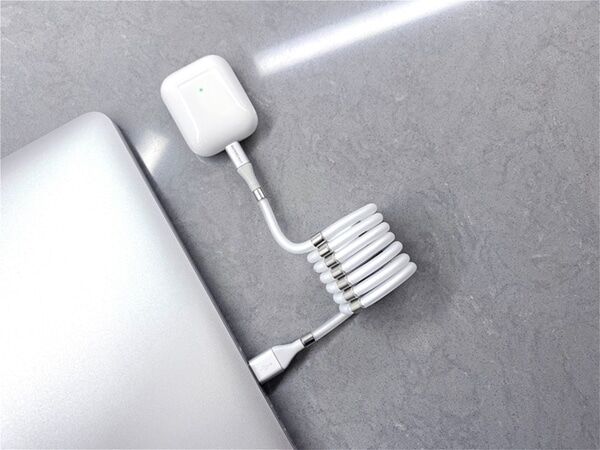 The charging cable comes with five different connection options and in two unique colors (diamond white and jet flack). It also comes in two sizes, including a larger 6-foot option and a smaller 3-foot option. Never worry about messy charging cables again while you're at home or traveling on the road. This genius charging cable is what every OCD perfectionist needs in their life!