This post may contain affiliate links (what is this?)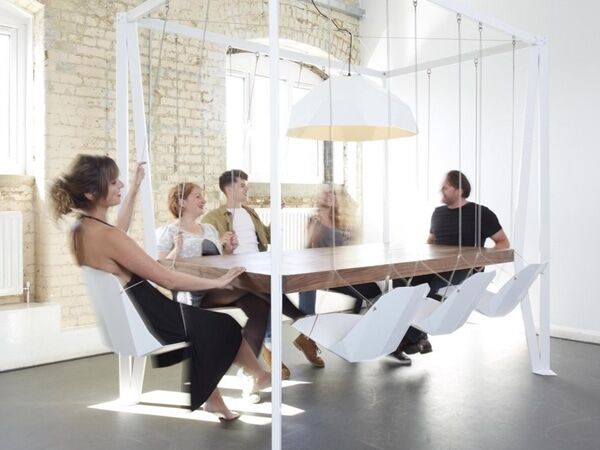 Looking for that one unique product that will increase productivity and inspire those at work? How about just for entertaining in an unusual way at home? The swing table can do both and probably a number of other things we haven't included here. One thing is for sure: when you sit at this table, you'll really be hanging around with everyone else seated there with you. It truly brings the playground into your office or home to set a casual and fun mood on things.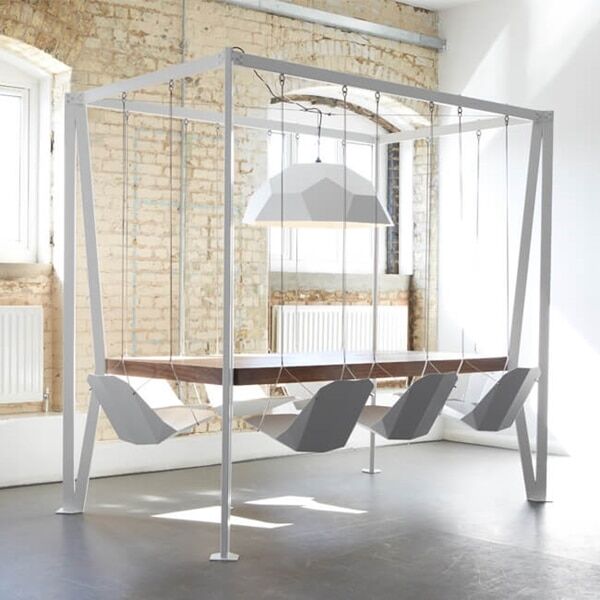 But the look of it is not the only unique thing about this swinging chairs dining table. It is available in many different sizes designed to seat between 4 and 12 people. Essentially, you have a table that supports four mini swing sets. The chairs are the swings and hang suspended from the top of the table frame. There are no chair legs – you just hang there.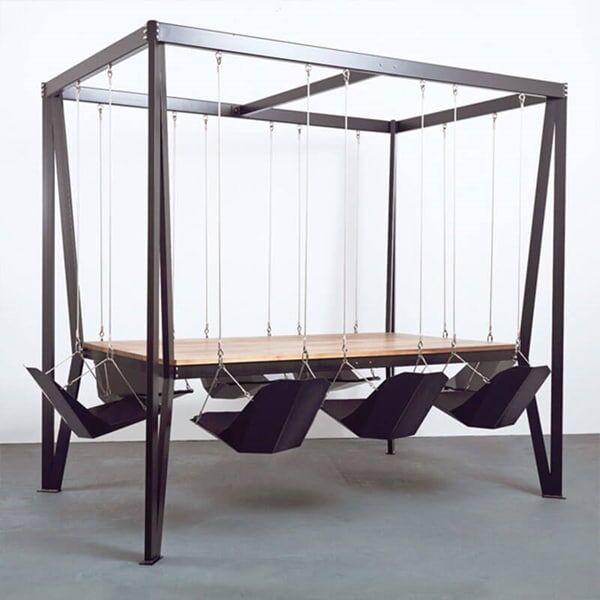 It's a modern spin on an old schoolyard favorite. It will not only become the most popular place to sit wherever you choose to use it, but it will also get used. That is to say, this piece of furniture won't end up pushed in the corner and covered in dirty laundry. It's a stunning example of how work or dinner can be fun if you put your mind to it. Forget about crowding everyone together because the swing table will just attract people to it just to experience freedom! Available for outdoor or indoor use.