This post may contain affiliate links (what is this?)
Our pets can tell us so much. If you are a cat owner you already know that your pet says many things to you in the things he or she does. One way to give your fur baby some extra exercise and a tool to communicate with you is by providing a scratching post. But this is not an ordinary cat toy. The Donald Trump Cat Scratcher Post is made from premium sisal rope which means it is durable and will keep your cat engaged. Standing a full 24-inches, your kitty with get a stretch and plenty of scratching out of this unique little post designed to look like a miniature Trump.
It comes complete with a carpet base and a head that wobbles giving your cat something to bat, bite and scratch in addition to the entire sisal rope wrapped body. A scratching post provides your four-legged family member with an alternative to scratching and damaging expensive furniture.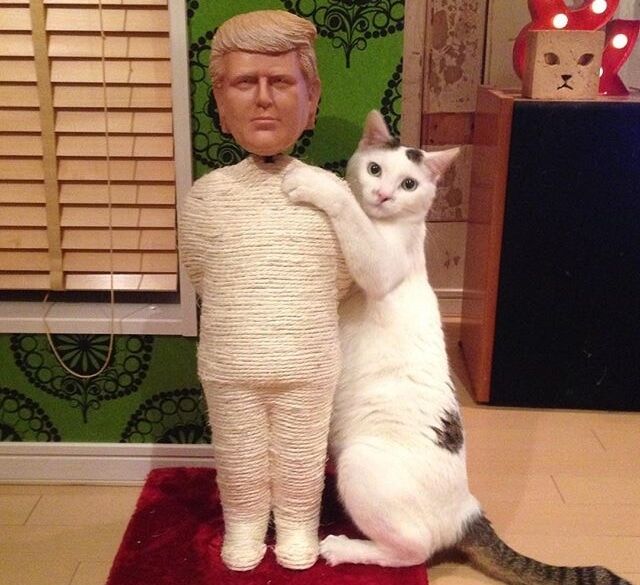 Plus, if you are not exactly a fan of the President's foreign policy, you can let your cat take it out on the authentic Trump Cat Scratcher Post. Remember, your pet can tell you a lot just by the way it acts and this cat toy will give it a place to burn off some frustration!