This post may contain affiliate links (what is this?)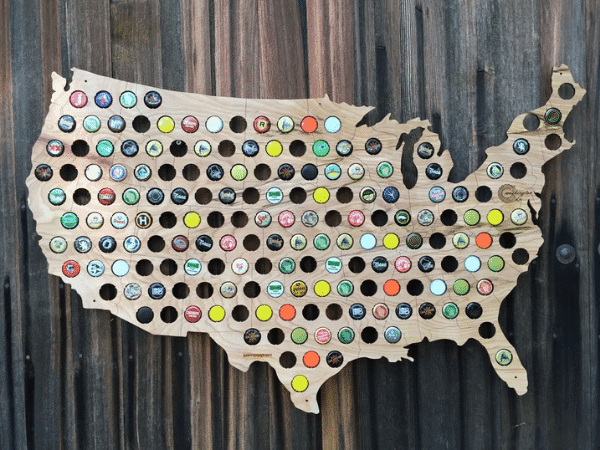 Beer cap maps are a great way to proudly display your love for beer. It's a beautiful wooden cut-out of USA that lets you place beer caps right onto the map. If you're a travel lover, this USA beer cap map is a unique way to keep track of all the beer you've drank around the country. When you travel to a new state and pop open a brewsky, simply keep the beer cap and add it to your map.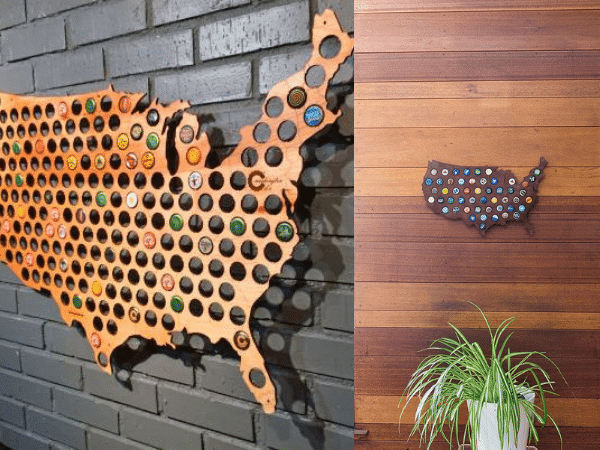 It's a perfect gift for beer lovers, beer collectors, and well, just alcoholics. It's also a cool gift for hipsters who love that craft beer scene. The beer cap map has an ingenious design that holds 50 beer bottle caps snugly. It comes with headless nails for easy hanging on the wall. In addition, the beer cap map is made from high quality 1/4" birch wood, so it's very lightweight.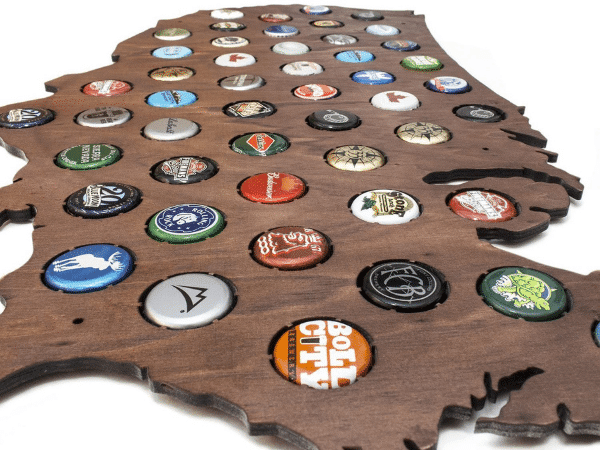 Whether you're a proud American or just a proud beer lover, the USA beer cap map makes the perfect addition to any wall. Want to show off everywhere you've drank beer around the country? The designers and creators make the beer cap map in Wisconsin, so it's made right here in the USA. Also, there are a few different versions that they've designed, including large wooden ones, a metal version, and even a mini version that can fit right on your desk.