This post may contain affiliate links (what is this?)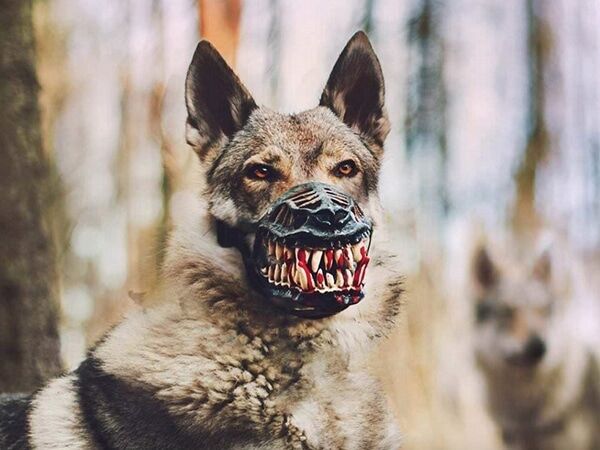 How do you prevent strangers from petting your dog when you go out for a walk? Easy! Just give the lovely pet a scary beasty look with this Werewolf Dog Muzzle. The creepy mask gives your gentle furry friend a snarling werewolf look that will send strangers scurrying away from the otherwise calm animal sitting cozy with its mouth shut. The Werewolf Dog Muzzle is designed to be so terrifying that will leave everyone around scared and panicking.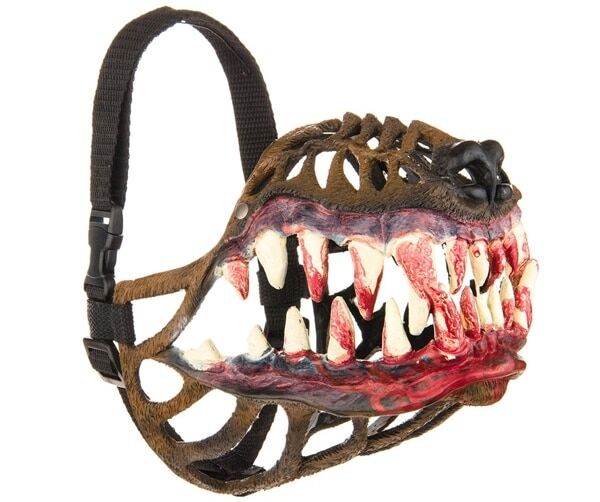 If you're the more adventurous type with an equally adventurous family, you can use the scary muzzle to play an unforgettable trick to the kids when they come home. There are endless ways you can use it to prank your family and friends. You can even attach a speaker to it and play pre-recorded ferocious sounds made by an angry beast. That will surely send them scuttling seven ways. The snarling werewolf design is also perfect for Halloween. Let the dog join in the scary fun by dressing it in a muzzle that looks straight out of a horror movie.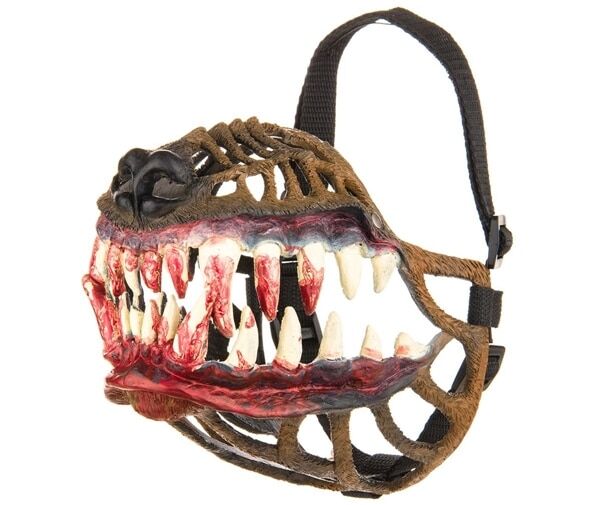 This scary item provides a fun way of playing pranks on others but can also be used to calm barking dogs or prevent them from biting people. It practically serves two functions – prevents your friend from biting people and prevents people from messing with your dog. Another great thing about this Werewolf Dog Muzzle is that it doesn't impede on comfort. It fits loosely around the mouth and nose with a clever attachment behind the ears. The interior has a smooth leather insert for added comfort. It has bloodthirsty teeth laden with what looks like entrails to make things even scarier. The toothy feature is made of non-toxic plastic. This is a perfect way of making your pup look like a ravenous beast without compromising its comfort.