This post may contain affiliate links (what is this?)
If you've been trying to find a way to liven up the game of chess, this could be your answer. It's the Wobble Chess Set and it does precisely as the name implies. The chessboard and the game pieces are uniquely designed with the precision of an engineer. No, this is not your typical themed chess set. The science of physics plays an enormous amount in the way in which this innovatively designed chess set works.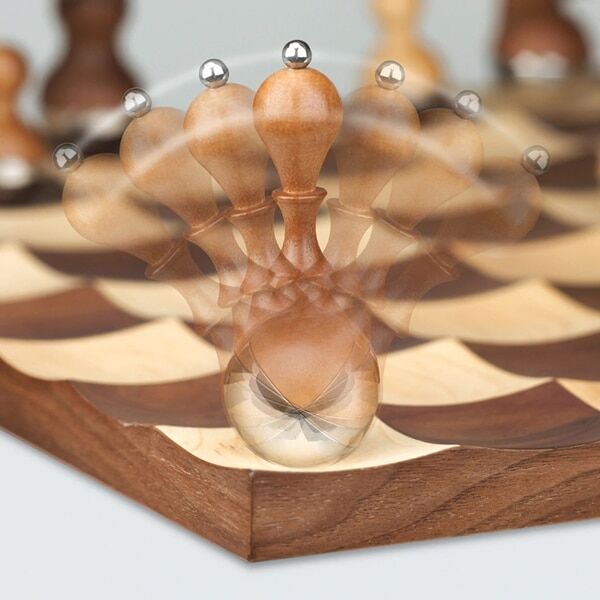 First off, the squares in the Wobble Chess Set all contain a concave. What this means is that the game surface is not flat. Each and every square is a tiny bowl shape. Then the game pieces are designed with rounded bottoms. It gives each of them a little more 'play' and permits them to 'wobble' when placed on/in a square during normal game action. Could you imagine playing wobble chess on a boat? That would be very funny.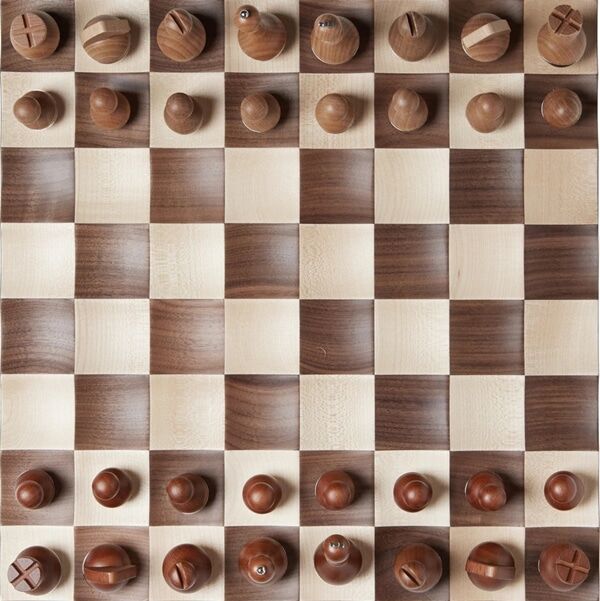 Visually, when a move is made, the concave landscape acts to stabilize the freely wobbling chess piece. As much as they wobble, they won't fall over but the action created will increase the interaction between the board and game pieces. Now you can have one of your own to play and display!