This post may contain affiliate links (what is this?)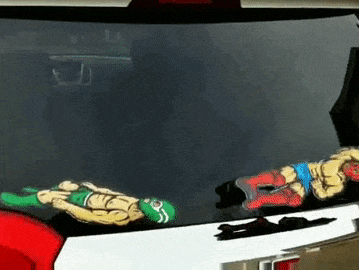 If you are looking for a unique and funny rear wiper blade attachment, this is going to be one that will get you noticed in traffic. Even if you are not a wrestling fan, you'll appreciate what this looks like from the street or sidewalk. The Brawling Wrestlers Windshield Wipers are essentially two wrestlers. Both are wearing masks and one gets attached to your rear windshield. The other goes on your windshield wipers. When you turn on your wiper, that is where the fun begins.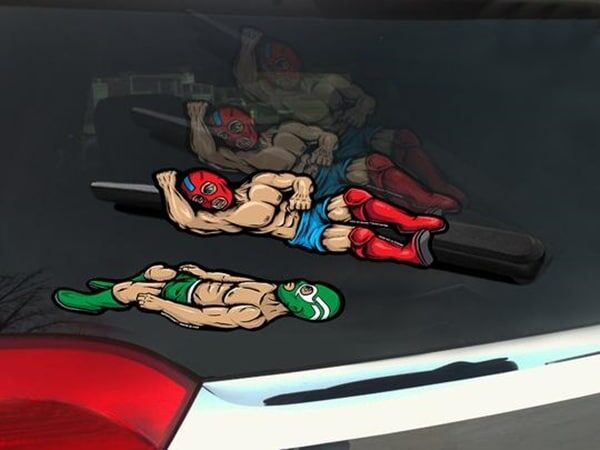 The Luchador Windshield Wiper Decals appear as if one wrestler – the one on your wiper blade – is delivering a crushing elbow smash to the one wrestler lying just below the bottom of the wiper. It's funny and fun. Oh, and they are reversible. In other words, regardless of what direction your wiper blade comes down, you'll be able to configure the wrestlers to pound on each other. The size of your wiper blade also does not matter in this situation.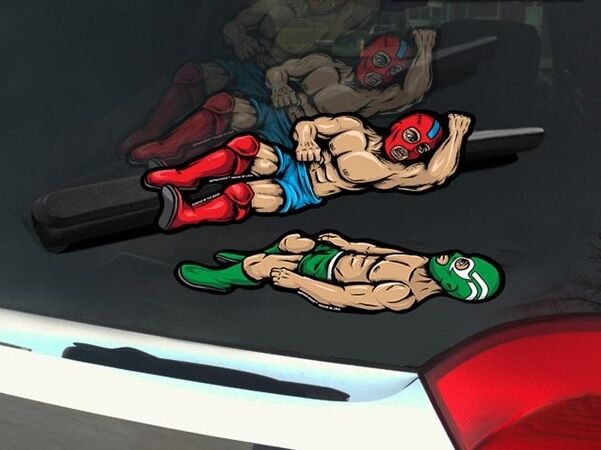 Measuring a full 12 inches in length and 3.5 inches wide, these Wrestlers Windshield Wipers are large enough to stand out even from across the street. You'll even find that tailgaters will find your rear wiper display amusing. They are durable enough to last through all kinds of weather and they come in a set of two – one green masked wrestler and one red masked wrestler. You'll enjoy the way they interact on your rear windshield and you could end up starting a trend in your neighborhood!